Three Paisley kolams are posted in this post.
Paisley are known as Mangai design, Mango design colloquially. These unique shapes are most frequently drawn in kolams because of their uniquness.
The first kolam has peacock and paisleys surrounded by pretty flowers. The design looks stunning with neat colouring work. You can add any colours of your choice to beautify the kolam. A simple and lovely design to try at your door step. Do try and share your work with us.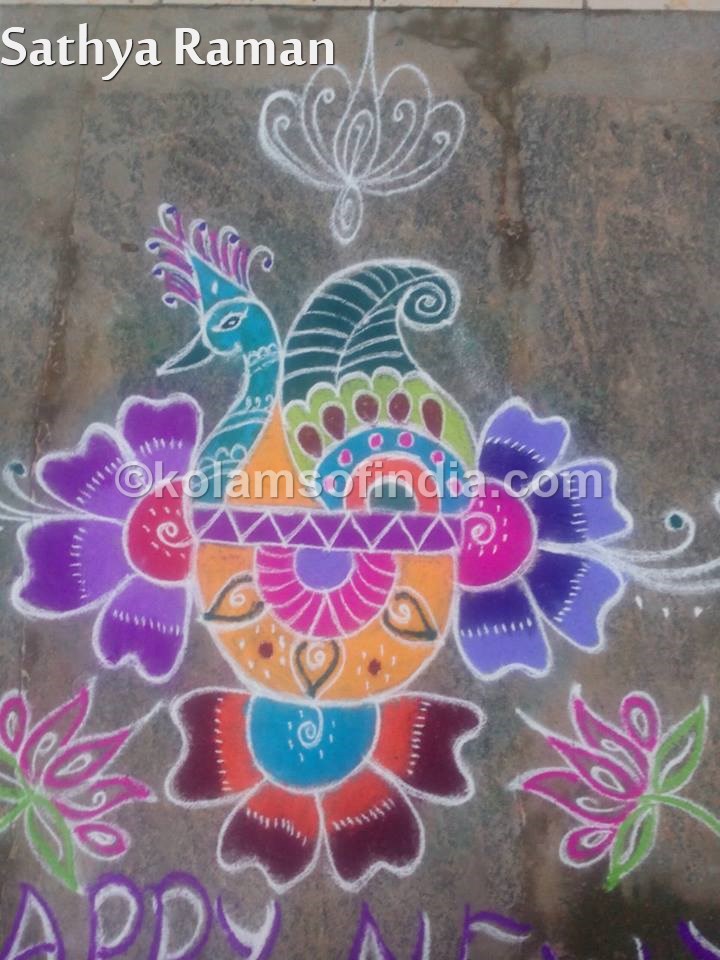 This is again a Paisley kolam with pretty flowers and twirls waving in the wind. The bright coloured rangoli looka absolutely stunning with lovely colours and neat work. You can draw this kolam at your doorstep and add colours according to your taste.


This paisley peacock beautifully sits on a bright coloured flower. It looks dashing with all the stripe colours on it. The flower and the buds are neat coloured and you can add extra detailing work as per your choice.