Two beautiful rangolis drawn by Mrs.Sathya Raman.
A star kolam which has been extended and coloured with bright colour pens. This kolam can be drawn at the door step and coloured with colour powders.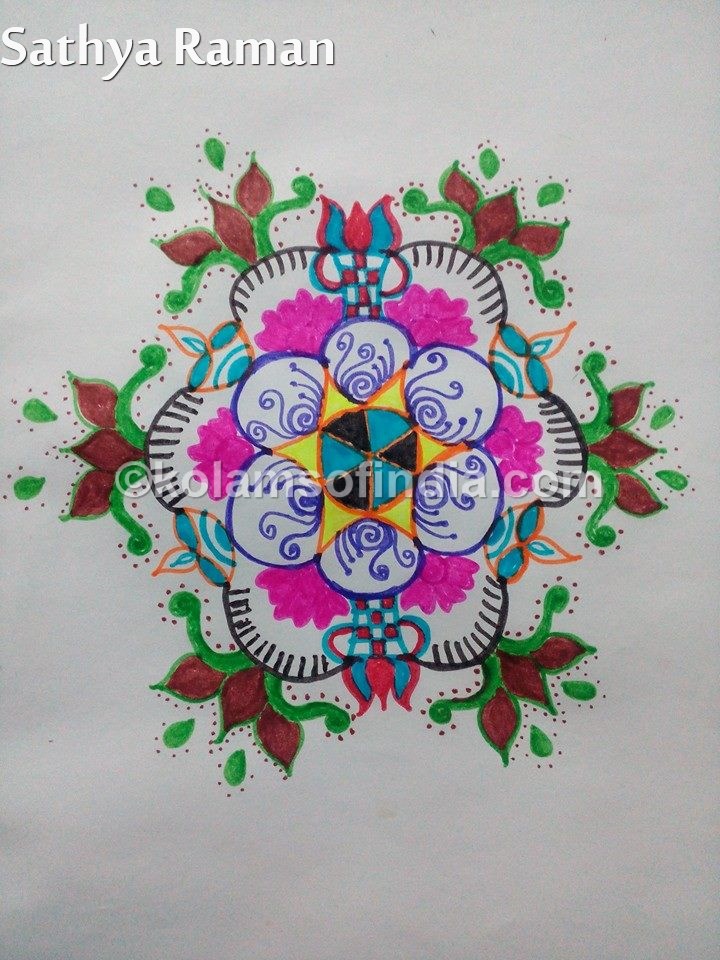 This is a flower kolam done on paper and coloured with colour pens. An apt kolam to draw during festive seasons and occasions. Draw this kolam in the coming Diwali season and decorate this kolam on your doorstep.

Note