Rose kolams are shared in this post. Two kolams with rose flower as the theme for the rangolis.
The first one a very pretty solitary rose flower is drawn and coloured with bright colour powders. Extra detailing is given on the petals of the flowers to give more depth to the design. The leaves are drawn and coloured with bright green colour. The kolam is outlined with white rangoli powder for highliting.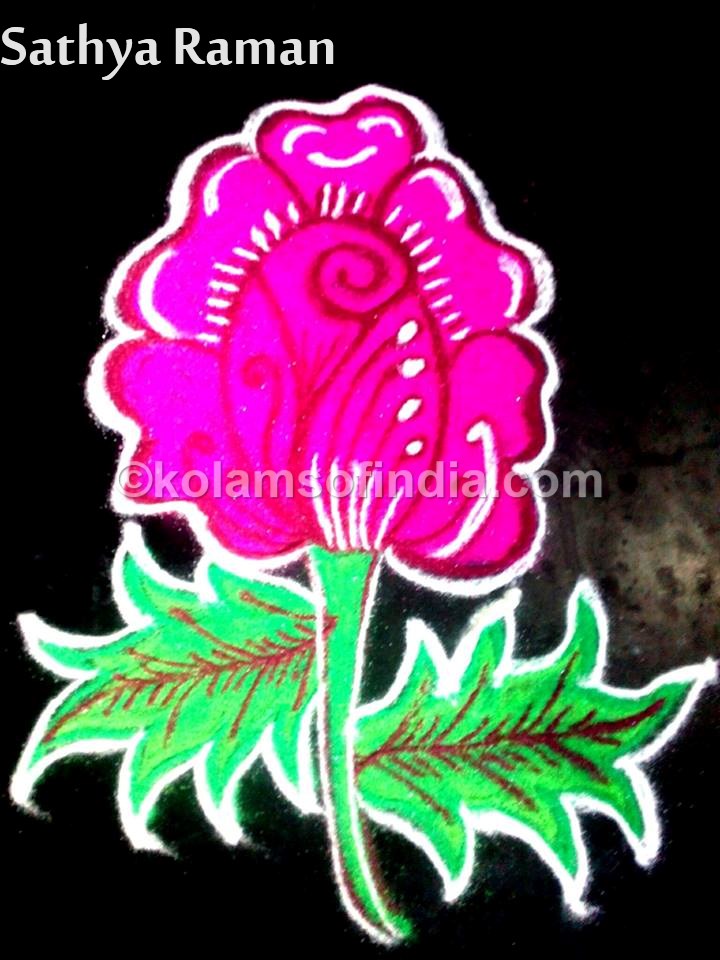 The second kolam has a rose flower at the centre and done in white rangoli powder. The pretty flower is drawn and extra petal designs are drawn on the outer and small butterflies are seen. The tendrils are drawn as the border to the kolam.