Compilation of star kolams in this post. Three star kolams are posted and these rangolis are done by Ms. Sathya Raman. These are her daily kolams done on different days.
The first kolam has star shape in the centre and diyas on the outer layer. The diyas are oriented in symmetry for uniformity. You can add colours to these kolam to make it look grand. These can be drawn on any days with addition of kaavi.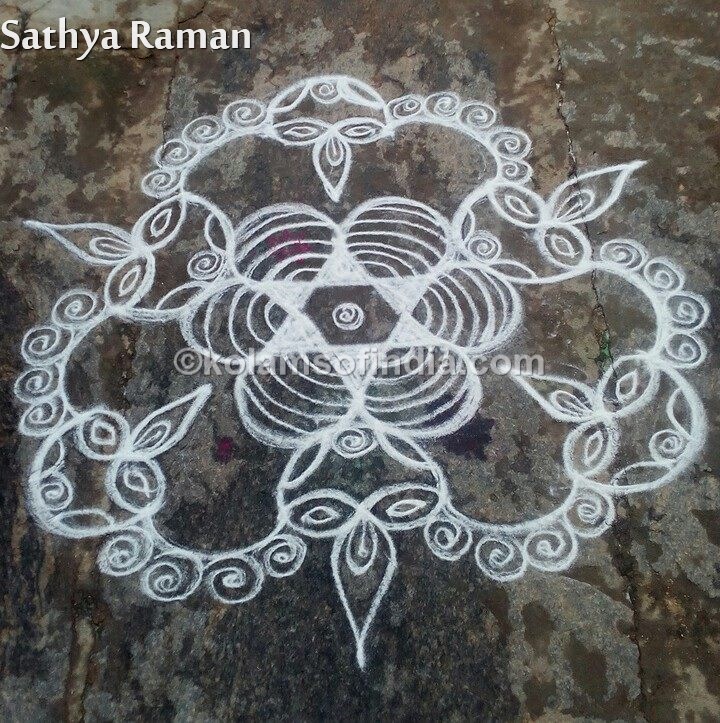 A cute little kolam with star design and the outer are beautifully decorated with flower petals. The detailing work on the petals make this kolam look more beautiful.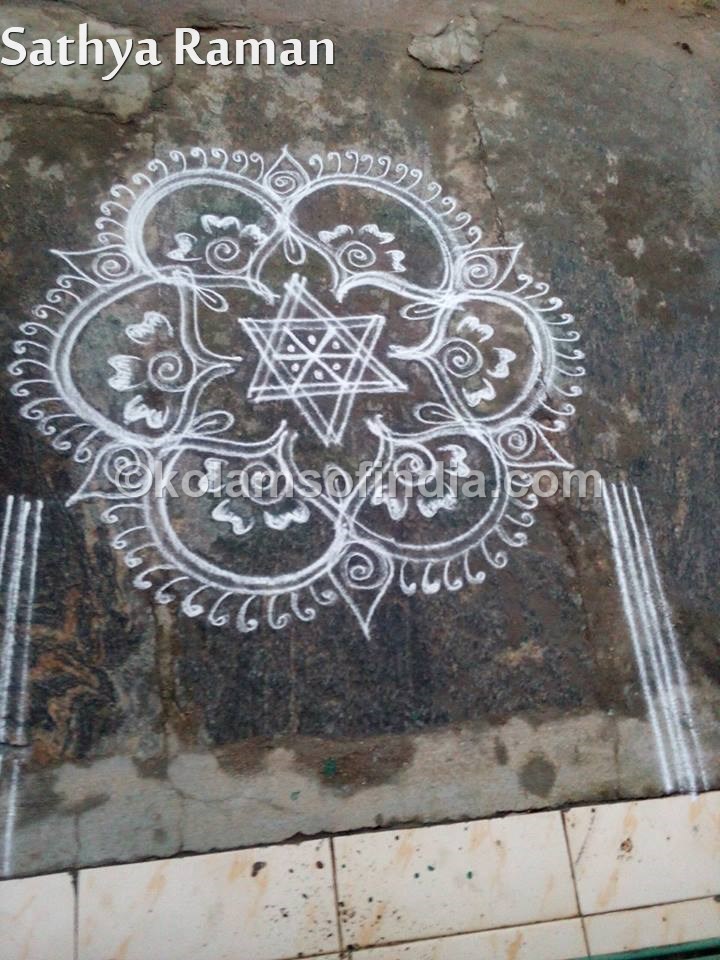 This kolam is drawn with a star design and enhanced with kavi. The centre is filled with spike design and looks pretty.